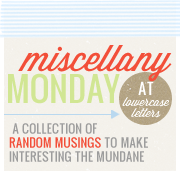 1. We've had a nice preview of fall this holiday weekend. We woke up to temperatures in the 40s and had daily temps in the 60s over the weekend and today.
2. Since the weather was so awesome, it put me in the fall mood. I put out my fall decor yesterday. I even bought some mums to replace my dying flowers on the patio.
3. Dave and I had a pretty relaxed weekend. We mostly just hung out around home all weekend. Last night we had supper with my brother-in-law's family.
4. Today I am baking zucchini bread. Hopefully it turns out better than last year's flop. My husband is at Target Field watching the Minnesota Twins game.
That's all I've got. :o) Hope you all are enjoying the holiday weekend!!